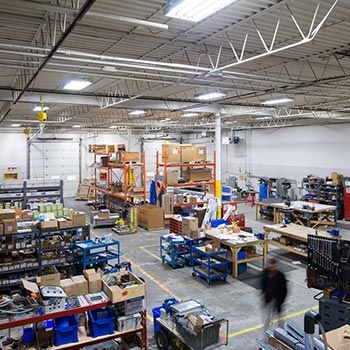 We provide engineering and fabrication for off the shelf and custom engineered fluid handling, chemical injection, metering, monitoring, mixing, and automation systems.
We will meet you at your "point of pain" and consistently deliver solutions to your problems.
We provide equipment and field support to 95% of Alberta's producing oil sand sites. We also offer in-field training services for existing equipment, or for new products which have been custom engineered and fabricated by Wave. We also supply equipment and technical support for energy, petrochemical, mining, industrial and water/wastewater treatment facilities around the globe.
Count on us for quick turnaround on custom engineering, fabrication, assembly, and service. Ask us for a quote today.
Wave Control Systems Ltd. is your trusted partner for Engineered Process Equipment.

Our Competitive Advantage
We enjoy technical complexity and provide quick turnaround on custom engineering and fabrication. We make every effort into finding the right solution to meet your needs – and we do this in the fastest way possible without compromising quality.
We pay close attention to the details to provide you with the best solution to meet your requirements. This ultimately translates into a more efficient project with some of the most complete documentation in the industry.
Wave provides expert field support and on-site training for installation, commissioning, and operations for customers' products, whether these products are ours or not. Support and training are very important business activities to who we are as a company. Our goal is to ensure we transfer relevant knowledge and skills required by our customers, so they can find better ways to use and maintain equipment. We also offer more structured training to customers when needed. Please visit Our Services page for more information on training.
Get A Free Quote

History of the Company
Wave Control Systems Ltd. was established in 2004 and started out on the tailgate of Trevor Brown's half-ton truck. Now serving Canada's largest oil sands and heavy oil producers, Wave is a business success story that begs to be told. Wave has delivered hundreds of chemical injection packages to the oil sands and other industries since inception.

Key Benefits
Wave has expertise in mechanical, process, electrical, instrumentation and automation engineering. We can fabricate, assemble and tests the packages in house. The same highly skilled individuals that assist with the design and fabrication are also available to provide technical support/training not only during the project but for the life of your equipment.
We not only strive to ensure that all the work is done to as close as your technical requirements as possible within your timeline and budget but we also have a commitment to ensure that you are fully satisfied with your purchase after start-up.
Wave provides service and equipment to SAGD, mines, conventional production sites, pipelines, upgraders, refineries, power generation facilities, water treatment plants, food/beverage facilities, and a host of other industrial applications.
Meet the Owner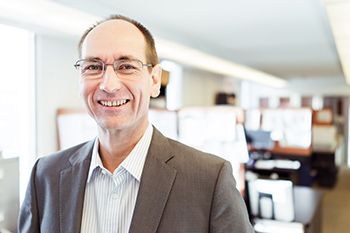 Trevor Brown is an Edmonton-based entrepreneur who has grown his business from a modest start in 2004 with a staff of one to today's business success story.
"I could never imagine the company being more than me and a couple of guys," admits Trevor.
Leading a variety of staff and contractors working in more than 11 thousand square feet of operations located in south Edmonton's industrial sector, Trevor is a well-respected leader in fluid handling and control and has been involved in technical sales, design, manufacturing, and servicing of fluid control systems for over 25 years.
"The recent oil and gas downturn provided an opportunity to enact significant improvements to our training and infrastructure. Today, we are stronger than ever and once again experiencing steady sales growth.

What continues to set us apart is our care for our customers, as well as the ongoing pursuit of innovation. Looking forward, we are constantly building our strength in technology innovation to better position ourselves in the market, and to provide even better and more efficient solutions to our clients."
The Team at Wave
Wave's team includes design, engineering, R&D, sales, operations, fabrication, welding, manufacturing, service and quality control. All members of Wave's team are committed to the same goal: meeting or exceeding the needs of our clients by providing custom solutions to their specific problems. At Wave, our team members work together to support each other in getting the job done. This results in an interactive, dynamic, and creative work environment where every member plays a proud role in the work we do. Clients can rest assured that quality assurance, scheduling, and project management are all in good hands.